Go on a treasure hunt for world-famous diamonds with the Skyliners.
This show has all the elements of a good thriller: tension, action, humour and passion.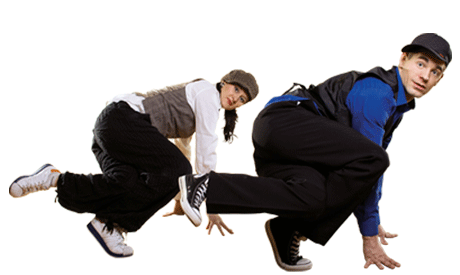 Add modern urban dance and explosive acrobatics to make a
spectacular entertainment cocktail. Hold your breath
as you experience extraordinary dance theatre. Give your
next event a touch of variety and theatre atmosphere
to make a lasting impression. This spectacular dance show
is pure enjoyment!
Witty – Gripping – Surprisingly Different!